Farming
In the states where we have obtained our seed dealer license; we are doing farm contracts whereby our growers are enjoying and cashing in on the fruits and benefits of our strength in pulse crop growing capabilities and pulse crop supply chain worldwide.
If you are a farmer and looking to grow pulses, please be in touch with us to secure your next year farming contracts.
Global Agro USA subsidiary was formed recently to further develop and capitalize on high quality pulse crop industry in the state of Montana by providing area farmers with a lucrative and accessible market.
We believe that this development will benefit various stakeholders at least with major benefits including:
Increased supply of high quality pulse crop, thereby allowing & increasing US exports.
Increased knowledge of originating to showcase the quality of pulse crops of State of Montana.
Added autonomy throughout the supply chain process with review and approval conducted at our facilities.
Better pricing potential for all stakeholders due to increased visibility by working directly with farmers and growing community.
Added competition in pulse crop industry, further providing producers a choice of selling.
Added employment opportunities for the area.
As a State Montana will have increased contribution to the US exports as a whole.
It will facilitate pulse crop rotation benefit to farmers along with increased international awareness and recognition of Montana State Agriculture industry.
Improve the economic climate.
Providing area Grows with a lucrative & accessible market.
Crop Review
Our Eight step process that assures quality of product and service starts with Step 1 - Crop Review
See illustration below which shares our 8 step process: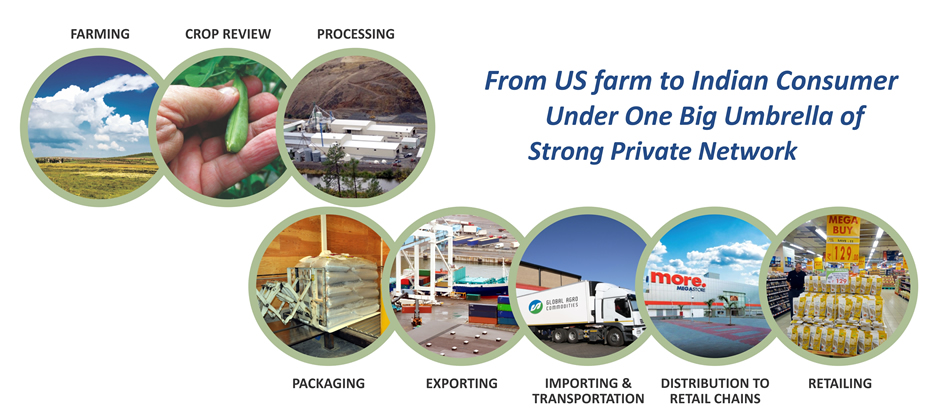 With our research over a period of one decade we are fortunate to be able to have identified where in the US, to be more specific, which farms of the state are of a great source for growing pulse crop and thereby we invest in those farms with our seed supply allowing us to be more successful in our crop growing, and crop review process.
Processing
Our processing facilities are amongst the finest in the world, so be rest assured that we provide you with high quality products and we share peace of mind. To capture large portion of the pulse growing area in Montana, we have one of our production facilities in Chester which is in the heart of Golden triangle region. This Facility is located along rail mainlines to allow direct access to bulk hoper and box car freight.
Montana over the past few years has produced an average 1 million tons of pulse crops. Most of these products are shipped from September through May, leaving very little carry over into the growing season.
We also have invested in splitting line & packaging line in India to facilitate our retail & whole sale network in India.
Food Safety Policy
This policy is intended to confirm the commitment of Global Agro Commodities LLC to providing safe and quality food products to our customers. This policy will be accessible to all customers, suppliers and employees.
We believe that the integrity and safety of the food products that we process will ensure the future of our business.
Our food safety goals are:
To have a culture of food safety at every level of our operation.
To have a system that ensures our food products are free of contaminants.
To meet and exceed the legal requirements of our business.
To provide the training and knowledge necessary for our employees to understand the legal requirements of food safety laws.
To ensure our customers are the beneficiaries of our due diligence.
This policy is intended to outline our food safety goals and will be reviewed and changed in order to maintain our commitment to safe food products. Our food safety plans will be continually monitored and audited both internally and from external entities.
Packaging
We supply all of our Pulses in bulk, one ton totes (big bags), 100lbs packaging, 50kg packaging, 25kg packaging, 5k packaging, and 1kg packaging.
These bulk bags and woven polypropylene bags are manufactured to food grade standards and made from 100% virgin resins with food grade additives.
Our retail stand up pouches are the only bags in our industry which are made with material which is recyclable.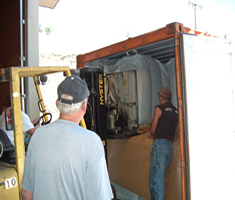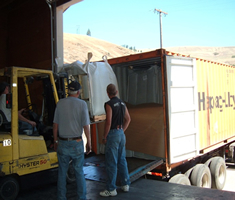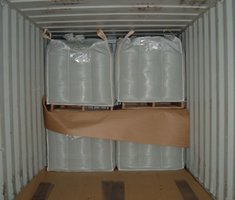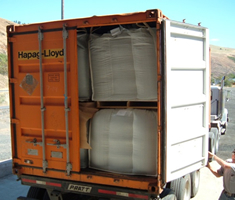 Shipping
GAC has years of experience in shipping across the globe.
At GAC, we go in detail for loading requirements and deliver in bulk, 25Kg, 50kg or 100LB bags, or 1 ton big tote bags per customer's preference.
At GAC, we assure that we load efficiently with high quality pallets and carefully designed big tote bags to assure smooth unloading with forklift on arrival at customer warehouse.
At GAC, we can provide you with up to date shipping schedules ahead of time allowing you to maintain accurate planning on your side.
Distribution
Our distribution network capability is designed to deliver our legumes anywhere in the world with below required timeline:
Planning Timeline:
Steps
Activity
Timeline
1
Order Placement & Conracting
1-2 Week
2
Production
2-4 Week
3
Shipment to Port
1-3 Week
4
Ocean Sailng
5 - 7 Weeks for Asia & Other Countries
3-5 Weeks for Europe
For our retail customers in India, please note that we guarantee two week delivery timeline for any retail delivery anywhere in India which means consistent availability of any of our product line for your stores across India throughout a 12 month period.
Retail Chains
Our pulses are available across seventeen major cities of India at major retail chains which include:
More Mega Stores by Aditya Birla Retail Limited
Metro Cash N' Carry Chain
Best Price Cash N' Carry by Walmart India
Heritage Retail
Retail locations: Click Here to View All